Watch. Learn. Share.
Watch your own personal videos. Learn from our new and expanding film libraries. Share your personal playlists.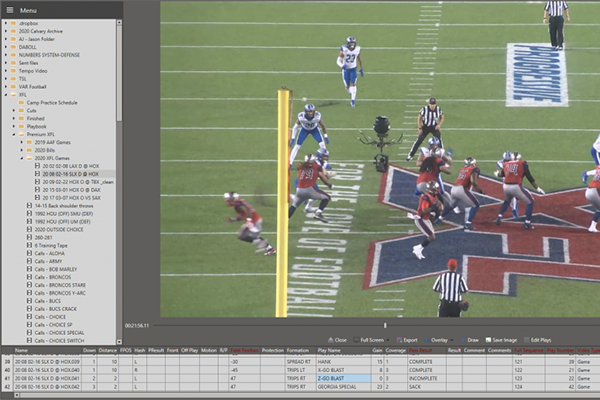 Pickup the Tempo
Save Money
Use Tempo as your film archive and stop paying for out of control cloud storage. Import/export straight from/to your cloud provider and Tempo.
Libraries
Your Tempo subscription gives you access to our new content library. Learn new offensive and defensive systems from other coaches.
Save Time
Watch video straight from your camera in its highest quality. No wait times for uploading or compressing that degrades your film quality.
Create and Share
Create new content from your video library that you can share with other coaches.
"I needed a way for coaches to be able to watch and analyze my games with data for each play. Tempo gave us exactly that with great features for breakdowns and is easy to use. Tempo is perfect for our Air Raid Certified community."
Hal Mumme
/
TSL Linemen Head Coach, Former FBS Head Coach
"Tempo Video has become my go to option for game film storage. Very affordable for any coach/budget. The video player is excellent. But most importantly to me, you can import all your custom tags/columns and preserve all your data. I have even imported zip files with 3 angles and the product worked flawlessly."
James Light
/
Offensive Coordinator - Warren De La Salle
"Tempo Video Player has been a game changer for us, we were able to transfer hundreds of hours of game footage, drill tapes, clinic videos, install film and we saved a ton of money in the process."
Austin Trotter
/
Head Coach - Pine Lake Prep
Latest News
Major Updates
8/1/2022
Check out our newest and exciting features. Content Libraries and a revamped export process. Read more...